Events
January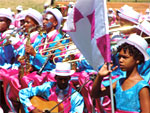 Wellington's Coon Carnival
Wellington's "Coon Carnival" takes place on New Year's Day in colourful, exuberant style and remains the only organised, large-scale event of its kind beyond Cape Town. Every year, after a street parade through Wellington, rival troupes gather at Boland Stadium to challenge each other with displays of virtuosity, in a well-attended contest which ensures the survival of this unique, flamboyant Wellington tradition.
February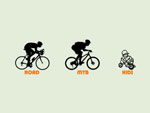 Wilde Cycle Day
071 080 9980


Come join us for the annual Wilde Cycle Day in Wellington! Now bigger and better than ever before including: • Two exhilirating and fast road routes! • Two awesome mountain bike routes • A fun ride for the kids • Kids entertainment! • Great Food! • Great Wine! Date: 19 February 2011 Venue: Boland Rugby Stadium, Wellington. Details: Road: 94km / 54km; Mountain bike: 50km / 20km. Entries: online
March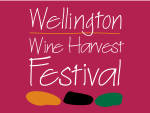 Wine Harvest Festival
021 873 4604


At the end of the harvest, farmers and workers celebrate the success of their labours, and all the wine farms welcome the public to share in the festivities. Visitors can hop from farm to farm and take part in grape-stomping and hasty harvests, as well as blending and bottling their own wine at a three-day bash with wine, food, music and good times.
Date: 19, 20, 21 March 2011 Venue: Wellington
May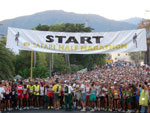 Safari Half Marathon
021 511 7130


This is a permanent event on the athlete's calendar.
Taking place on Worker's Day, this event has become synonymous with Wellington for a fun-filled day enjoyed by the whole family.
Date: 2 May 2011
Venue: Wellington and surrounds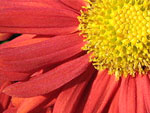 Chrysanthemum Society
082 901 5050

The oldest Chrysanthemum-growers association in the country was founded in 1918. Every year on the 1st Saturday in May, members proudly exhibit between 1500 and 2000 varieties of these gloriously colourful, locally-cultivated blooms in the Dutch Reformed Church Hall, or Wellington Town Hall. Herman Bailey, former Mayor of Wellington, is a prominent member and PRO for the association. The Society is affiliated with the National Chrysanthemum Society of London.
August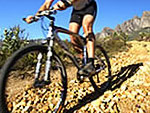 Gravel Travel
021 873 7434


When it's August and it's wet and muddy, mountain bikers arrive in droves to tackle the exciting 65km single track event along and through all Wellington wine farms. In its 2nd year, this outdoor event is bound to grow in leaps and bounds. Come and flirt with dirt. Date: 27 August 2011 Venue: Diemersfontein Wine & Country Estate
September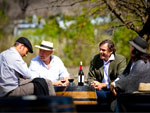 Bosman Release Weekend
021 873 3170

The Bosman family, owners of the successful Lelienfontein Vine Nursery and highly acclaimed Bosman Family Vineyard wines, will host their maiden annual Release Weekend on their farm Lelienfontein in Wellington. A cozy lounge area will be available to enjoy delectable gourmet treats with wine by the glass or bottle from the private tasting room will be on offer if the wine and canapé tasting has your tastebuds yearning for more. The Bosman Release Weekend promises to be a celebration in the 8th generation Bosman family story from vine to wine. Date: 24 September 2011 Time: 11h00 - 16h00 Place: Bosman Family Vineyards, Lelienfontein, Wellington Bookings: Computicket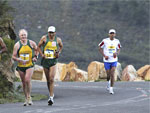 Bainskloof Ultra Marathon
082 232 0532

Another September event where the beauty of the 155 year old Bain's Kloof Pass will astound the participants of this popular marathon. Come and celebrate Heritage day on one of the most beautiful national historic sites in South Africa by running the Bainskloof Ultra Marathon. Date: 24 Setbember 2011 Venue: Wellington
October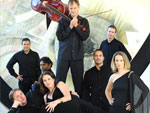 Classical Cellar Concert
082 066 8833


Mont du Toit Kelder hosts an annual classical concert in their cellar which provides the ideal setting for an evening of placid relaxation amongst the sounds of some of South Africa's foremost classical artists. The coming concert is titled "Monteverdi at Mont du Toit" and will be performed by the Seven talented Cape Consort Group. Date: 8 October 2011 Venue: Cellar of Mont du Toit Wine Estate Time: 19:00 for 19:30 Cost: R120 pp – includes concert, refreshments and wine. Bookings: Computicket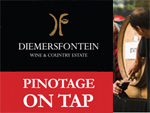 Pinotage on Tap
021 864 5050


The last Saturday in October 2010 thousands come and celebrate the new vintage launched at a fun-filled party. Bottled in July or August after an oaky immersion for just five months, it is ready soon thereafter with the promise to be at its best in a year or two. But the fans can't wait that long. Date: 22 October 2011 Venue: Diemersfontein Wine & Country Estate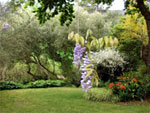 Wellington Open Gardens
021 873 2985

During October the Wellington Garden Club hosts their bi-anual open gardens. Five beautiful farm gardens are open to the public for visiting and sight seeing. There is a tea garden at one of the open gardens, where you can enjoy a cup of tea, coffee or juice and snacks while you relax in lovely country surroundings. Lost of plants, jams, dried fruit, vegetables and many more interesting things for sale.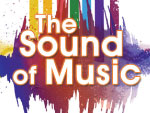 Wellington Produksiehuis
074 359 8069


Wellington Produksiehuis bied jaarliks in Oktober by Bergkroon 'n musiekblyspel aan. Vanjaar is dit die baie gewilde verhoogproduksie, The Sound of Music. Die produksie word vervaardig deur Johann Enslin en hy hanteer ook die musikale regie. Die baie bekende sanger, Niël Rademan hanteer die regie en Ignatius van Heerden is die choreograaf. Die amerikaanse dirigent, Garrett Martin gaan die vol grootte simfonieorkes dirigeer saam met die 300 stuk massakoor. Captain Von Trapp sal gespeel word deur André Weideman en die rol van Maria deur Marlie Kock. Die 30 stuk cast is elk briljant in hul rolle!
December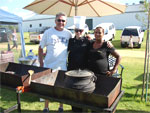 Het Lieve Wellington
The Het Lieve Wellington festival was named after a term former Rev. Andrew Murray used when describing Wellington. In English, it roughly translates to "I love Wellington". The festival aims to reflect and foster the vibrance of the Wellington community and all Wellingtonners are invited. Traditional Potjiekos competitions, touch-rugby, a cricket match for the business community and concerts from local talent makes this an event to bookmark. Date: 3 December 2011 Venue: Welbedacht Wine Estate Time: Program starts at 14:00